Oh my gosh. So much fairy tale news, so little time. I feel like the White Rabbit, always rushing from one thing to the next. The semester is ending for both me and the students, so there is constantly one last thing to do. However, I have found a small oasis of time to devote to Dark Foresting. Here goes...
Gender Roles: Native American vs. Victorian Fairy Tales
A beautiful examination of gender roles by
Tales of Faerie
. She looks at the expectations of women in each culture and how their fairy tales reflect those roles.
-----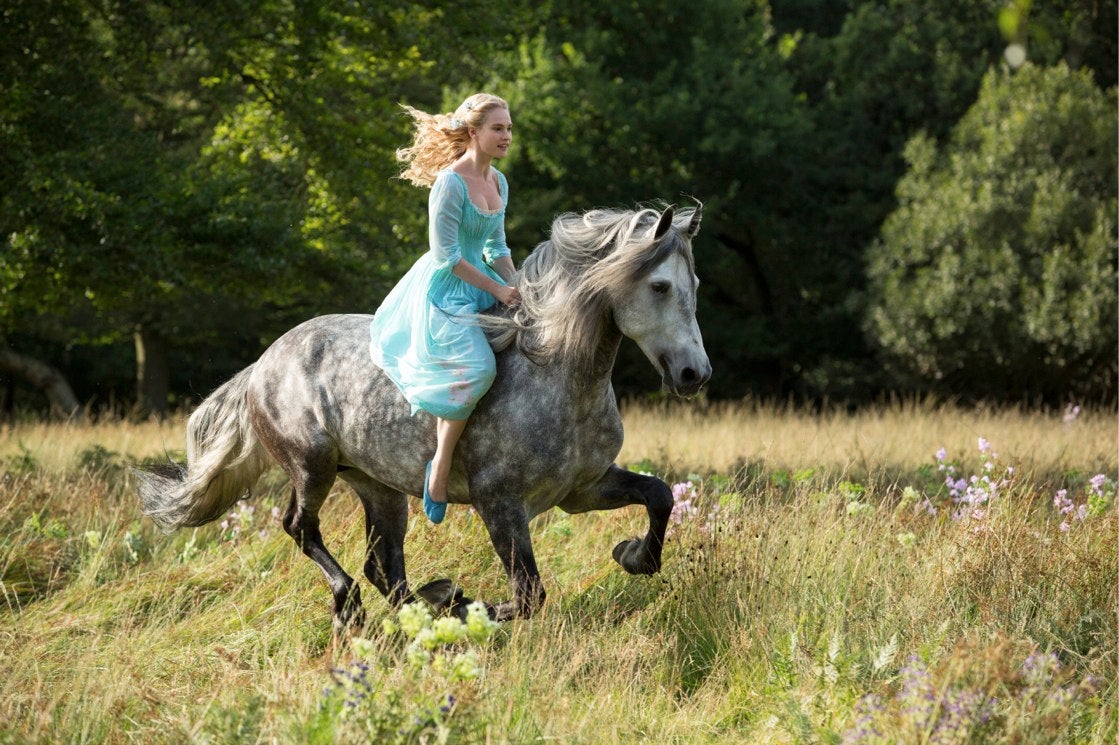 Kenneth Branagh's Cinderella Wows at CinemaCon.
Both
Io9
(with hilarious commentary) and
Once Upon a Blog
reported on how well the new
Cinderella
footage was received at CinemaCon. Cate Blanchett blew everyone away as the evil stepmother, and Sophie McShera and Holliday Grainger (two amazing actresses whose work I adore) are the evil stepsisters. And there are CGI mice with vests. And Robb Stark as the prince. It seems to hit the Disney nostalgic story telling sweet spot. Once Upon a Blog has some nice details to add to the Io9 story, as well as amazing live action reference photos from the animated
Cinderella
.
-----
Once Upon a Blog
revealed to us an amazing Japanese trailer for Maleficent that emphasized her sinister nature, not her misunderstood and wronged back story. I like it.
She also provided us with the transcript for an
IMDB forum conversation
with a Disney official assuaging fears and answering fans' questions about the movie, including "Will we see Maleficent as a dragon?" It has LOADS of spoilers, so beware. It also states that the writers drew inspiration from the ancient Welsh tale of Culhwch and Olwen and Spencer's
The Faerie Queene.
Annnnd l
oads more clips of the film
with additional information and never before seen footage and an interview with Angelina Jolie and Elle Fanning. I am now really intrigued by her raven companion.
-----
I do not know how I feel about this. Once Upon a Blog reports that Anna, Elsa, and maybe Merida might be headed to Storybrooke. This feels like they are capitalizing on their popularity, rather than having any real reason for them there. These are also very clearly Disney invented characters, rather than something based on a fairy tale or old story. It is a big departure from the rules set out by the show. But then, OUAT has turned into a big fanfiction clusterfuck anyway, so why not throw in some characters to bring back viewers who have abandoned the show. (That is not to say that I hate OUAT. If I still did my episode reviews I would squee all over OutlawQueen. And Rumple is getting very interesting again.) Once Upon a Blog has
some interesting ideas for if Merida joined the OUAT cast.
-----


Tales of Faerie Reviews Awesome Books
Tales of Faerie, a beacon if fairy tale scholarship, has reviewed a few prominent non-fiction books for us!
Fairy Tales for Conflict Resolution
Tales of Faerie discovered this really amazing video about how drama is created in the work place through the fairy tale paradigm of Persecutor, Victim and Rescuer, and how we must break out of the scripted roles to get to the root of the problem. (She seems to have since taken down the post, but it was pretty cool!) [EDITED:
Here it is!
]
-----
Fascinating interview by a fairy tale blogger with a fairy tale blogger all about philosophies of fairy tales why we do what we do.
-----
Bill Willingham, creator of Fables, is now doing a new comic series called Restoration about all the gods of the world being restored to power in the modern day. They create a massive pantheon; not good news for us mere mortals.