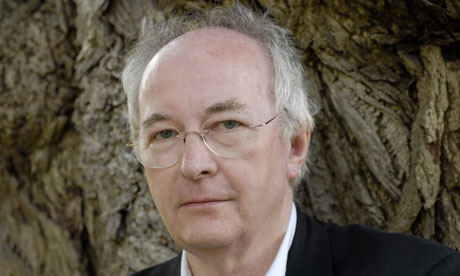 The Guardian
reported today that Phillip Pullman, author of the
His Dark Materials
series, is adapting fairy tales from the Brothers Grimm! The collection, Grimm Tales: For Young and Old, will come out on September 6th, and will include well-tread favorites, as well as lesser known tales (thank god)!:
This is a project the His Dark Materials author has been working on for a while – he mentioned it to a fansite a year ago, telling Bridge to the Stars that 'this isn't a book for children only', and that he was 'telling the best of the tales in my own voice, and I'm finding it a great purifier of narrative thinking, rather as a pianist relishes playing Bach's preludes and fugues as a sort of palate-cleansing discipline'...
Pullman has chosen his 50 favourite stories, 'from the quests and romance of classics such as Rapunzel, Snow White and Cinderella to the danger and wit of such lesser-known tales as The Three Snake Leaves, Hans-My-Hedgehog and Godfather Death', and is retelling them in 'clear as water' new versions, complete with commentary on each story's history and background." (Full Article)
He may also include
The Juniper Tree
and
The Shoes that were Danced to Pieces
. Phillip Pullman is a fantastic writer and I am really excited for this collection! I will be excited to see how he balances adaptation with 'clear as water,' and I hope the commentary is as delicious as I am imagining.
Other articles about this:
Pullman Rewrites Grimm's Tales for Penguin Press
at The Bookseller
Coming This Fall: Fairy Tales from the Brothers Grimm by Phillip Pullman
at SurLaLune FairyTales Blog